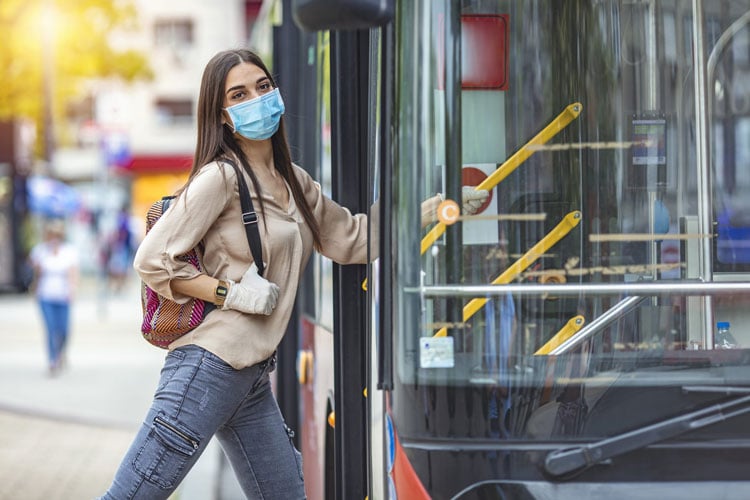 Latin America Transit Adopts EMV Contactless Payments Amid COVID-19 Pandemic
Contactless payment methods have gradually increased in popularity across the world, but COVID-19 has propelled many countries and industries to quickly adopt new technology into their payment solutions. As the novel coronavirus becomes more prevalent, we are seeing a growing desire for limited contact with cash and payment devices to prevent spread of the disease. As a result, the demand for contactless payments has increased in all industries. Retail has begun to evolve by offering NFC payments and self-service checkout kiosks to promote customer safety, and now the transportation industry has begun to advance as well.
Evolving payment methods are becoming the norm and transit systems are having to adapt to a cashless and contactless society. Countries across Latin America have decided to include multiple payment options to reduce cash and metro card usage. Now there is a focus on other payment methods such as QR codes and EMV contactless payments using debit and credit cards. While this endeavor is for customer safety, it benefits operators by decreasing costs and commuters by increasing efficiency.
In Peru, cashless transactions have increased to 50% of all their transactions since COVID-19 has begun. The Executive President of the Urban Transport Authority for Lima and Callao began offering transportation subsidies to operators who adopt EMV card readers to match cultural payment changes. Transportation officials are hoping this will result in transactions that are safer for customers and their sensitive information.
Along with Rio de Janeiro and Sao Paulo, the city of Curitiba, Brazil will install new validators that allow commuters to use their own EMV cards for tickets, in addition to the existing NFC metro card payment options. The ability to pay for fares with credit cards provides added convenience to commuters, eliminates the need to recharge a metro card, and reduces the number of cards that commuters need to handle.
ID TECH is currently working with several Ticket Integrators all over the world to allow EMV to be adopted into Latin America public transportation transactions. Validators are being deployed in several cities and use NFC technologies from ID TECH's Kiosk IV to fulfill their promise to regulate transportation access through a secure ticketing system. The Kiosk IV is a rugged, contactless NFC reader that accepts both contactless payments and mobile wallets. Validators using the Kiosk IV accept both closed and open loop payments while quickly processing priority information for speedy payment acceptance. The combination of the two enables passengers to have a fully integrated, seamless transit experience.
While these payment updates are necessary for the evolving needs of public health and safety, they are sure to have a positive impact on both commuters and public transportation as well. The world is continuing to adopt new payment methods and Latin America has made huge strides by accepting EMV cards for public transportation.
Learn more about ID TECH products at https://idtechproducts.com/.