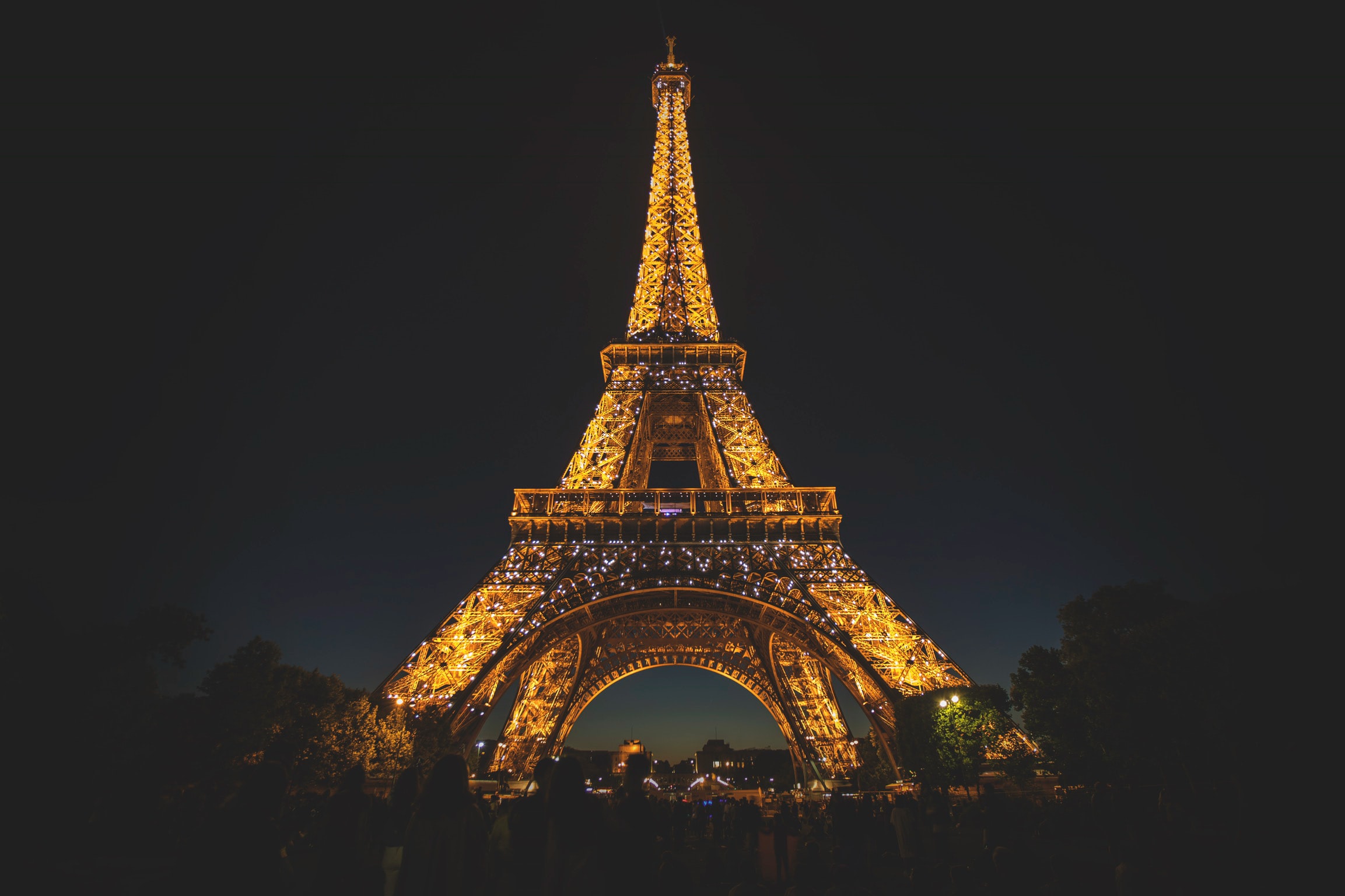 TRUSTECH 2022 – What a Difference a Year Makes!
After having missed TRUSTECH in 2021, ID TECH couldn't pass up on the opportunity to exhibit at and attend one of the biggest shows in Europe. So we gathered our Team, packed our bags and headed to Paris, France, for TRUSTECH 2022, excited to share all of the new things going on at ID TECH in front of a global audience.
TRUSTECH is known as THE global event showcasing the latest hardware and technologies dedicated to innovative payments and identification solutions. This was the 38th edition of the show and this year the event took place at Paris Expo Porte de Versailles where, for 3 days, people from all over the world in various business sectors such as tech, smart card, innovative payments, in addition to financial and governmental institutions, crowded the aisles and exhibition floors. According to the official 2022 TRUSTECH Facts & Figures article, this year's show boasted 150 exhibitors (85% from outside of France) and over 6,500 attendees (an increase of 30% compared to 2021). TRUSTECH Director, Anne Frayssinet, said this of the show: "TRUSTECH 2022 was a great success from every point of view. Many business meetings, scheduled upstream, took place during the fair, which highlighted how dynamic this industry is in terms of projects and commercial potential. A high-level program was brought to our attendees…many innovations showcased in the booths!"
ID TECH was proud to be a part of those "many innovations" that were showcased at the show. Notably, this was ID TECH EMEA's (Europe, Middle East & Africa) biggest exhibitor booth to date, featuring our latest innovative technology, the NEO 3 Platform of Products. We also displayed several integrated solution demos ranging from an EV charging station equipped with our VP6825, to a parking meter utilizing the VP7200's ability to drive an external display. These demos, coupled with working units of our new NEO 3 Platform of Products as well as our products currently in the market, like the VP3300, showcased all that ID TECH has to offer. We gave each booth visitor a unique, hands-on experience with our newest products and left them with ideas on how our hardware can meet a variety of business needs and provide complete market solutions.
Our entire NEO 3 Platform of Products was very popular amongst all booth visitors. The AP6800, our Android-compatible device, received a lot of attention as visitors were impressed with its look, size, and display resolution. Hearing feedback from booth visitors such as, "Nothing else on the market that competes with the size", referring to the compact Kiosk V and VP7200 contactless readers, and, "The universal connection (USB-C) makes our work (integration) so much easier and is more appealing to us and our clients" tells us that not only are our NEO 3 products desired, but are needed in the payments industry today!
Adding to the excitement and buzz surrounding the NEO 3 Platform of Products, our very own Fernando Herkenhoff, Director of Sales (EMEA), took center stage as an expert presenter on the TRUSTECH Innovation Stage. Fernando talked about how ID TECH is accelerating payments in the unattended markets and how we are tackling challenges in the unattended space. "ID TECH is built for unattended…it's one of our expertise," said Fernando during his presentation. To watch Fernando's entire presentation CLICK HERE.


In our mission to expand and discover new ways to become a full-service, payment solutions provider, ID TECH has developed and launced a software service that will enable users to manage their entire estate of ID TECH devices anytime, anywhere. The software service, Concierge, was also featured in our booth with a working demo showcasing different features such as remote firmware updates and numerous remote content management tools. Interest was high as the demo was used regularly throughout the course of the show and feedback was very positive when visitors experienced our demonstration of Concierge. We are very excited to offer this software component to our products and services in 2023.
Interacting with our peers and customers, it was obvious that there is a growing excitement in the payments industry and it is very encouraging! In speaking of this year's show, Lance Ning, VP of Marketing, said this: "It was great to be back in Paris for TRUSTECH this year to showcase our latest products in front of a truly global audience. It's always a pleasure to connect with our customers from around the world. TRUSTECH does a wonderful job of connecting the payments and identification industries, and ID TECH is looking forward to being back to exhibit again next year!" What a difference a year makes!


About ID TECH
ID TECH is a global leader in payment peripherals, with sales, manufacturing, and R&D facilities worldwide. The company has become a well-established payment solutions provider with extensive experience in data capturing and encryption products and services. Designing dependable, feature-rich products has made ID TECH a leading supplier of MagStripe readers/writers, mobile payment readers, contactless readers, smart card readers, barcode readers, POS keyboards, signature capture devices, PCI-compliant PIN pads, and other specialty products for OEMs, VARs, resellers, distributors, and key end-users. ID TECH provides both standard and custom solutions to support customer requirements.   
For more information, visit www.idtechproducts.com.