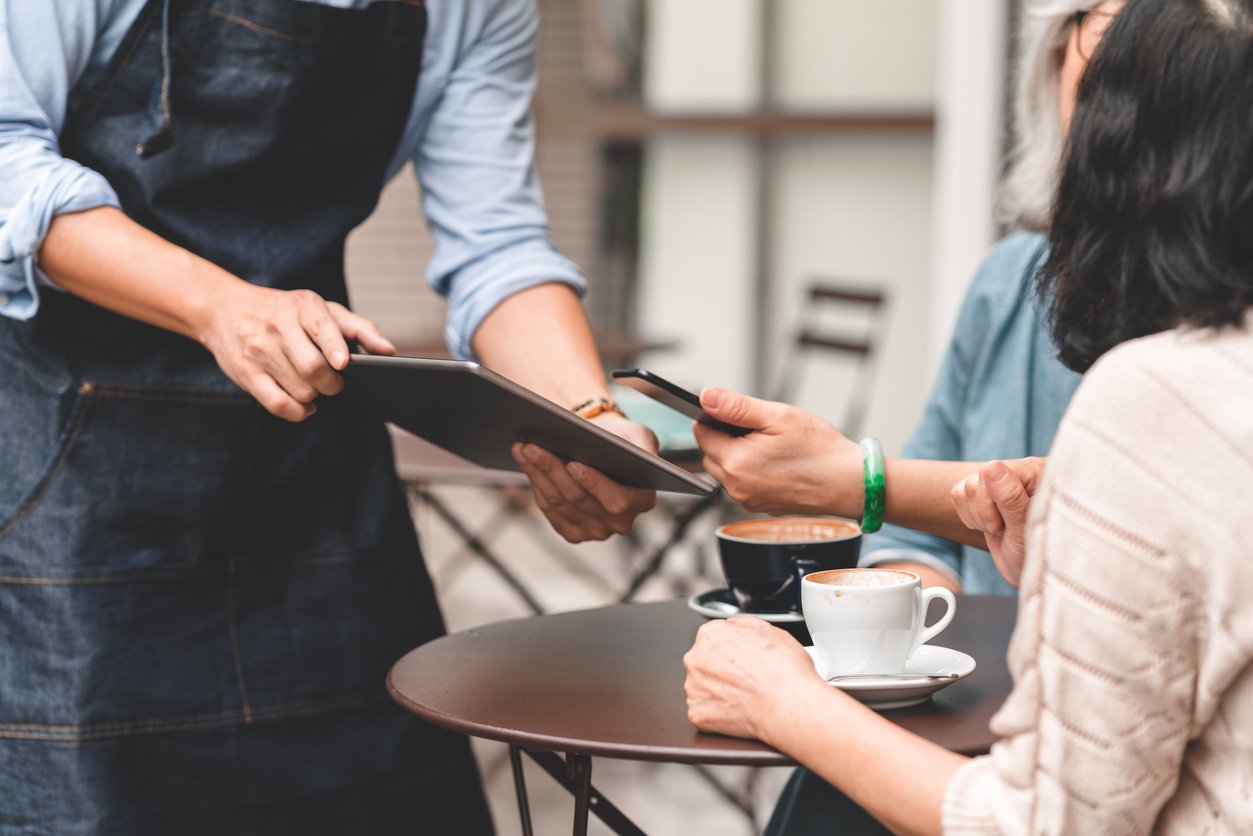 Four Things You Need to Know About Mobile Card Readers 
Today's competitive landscape demands new innovations to ensure long-term customer loyalty and satisfaction. While your current payment technology may be sufficient in completing customer transactions quickly and effectively, it may not offer the latest
convenience technology that has become popular in our high-tech society.
In recent years, mobile technology has become an increasingly popular trend in the payment world. Mobile solutions offer businesses the ability to minimize lines while quickening transactions. Line busting—completing a sales transaction with a mobile solution so customers don't need to stand in line— has become commonplace in popular retail stores to improve a customer's in-store purchasing experience.
It's important for businesses to be aware of their customers' payment preferences and patterns, so they can tailor their solutions to customer needs.
Here are four things merchants should know about mobile card readers:
How Mobile Card Readers Work
In plain language, mobile card readers turn smart devices into payment devices. This allows businesses to accept payments anytime, anywhere. Businesses are finding a plethora of benefits from incorporating mobile card readers into their operations; however, the most significant perks include increased sales, improved customer engagement, and better flexibility for customers. This allows retail businesses to provide a more seamless user experience for their customers.
Helps Grow Your Customer Base
By offering multiple payment options for your customers to choose from, you're letting them know that you care about their preferences. It's not about you, it's about them. Accepting all payment methods signals to your customer base that you sincerely care about their business and are willing to invest in the technology to offer better convenience and flexibility. By accepting more payment types, you're opening the door to a larger customer base which in return, allows you to increase revenue.
Speeds Up Checkout Process
If you're looking to create efficiencies within your business, incorporating a mobile card reader into your operations may be a good place to start. According to an article by Reflexis, incorporating mobile solutions allows merchants to keep pace with their mobile-enabled customers who are continuously purchasing new technologies of their own. Adopting mobile card readers allows customers to avoid long lines by purchasing their items at any location in the store. This will also boost employee productivity by giving them the flexibility and agility to meet customer needs with fewer delays.
Increases Safety of Payments
Many people have the misconception that mobile readers cannot protect cardholder data as safely as a full POS system can. However, mobile solutions that accept payments on mobile devices are completely secure as well. While many are not physically connected to countertop POS systems, they still use the same encryption methods that other POS systems do. Cards that are processed through mobile solutions can only be decrypted by banks acquiring payment and are safe in merchant environments. Therefore, thieves will have difficulty hacking credit card information. Mobile payments also decrease the amount of time retail employees spend fumbling with cash. Instead, they can use that time to focus on providing customers with excellent service.
The ID TECH Solution
In recent years, more and more merchants have been using mobile solutions to bridge the gap between online and in-person purchasing experiences. The current purchasing experience has evolved and now requires companies to create seamless, personalized experiences where buying merchandise is directly tailored to each customer. Adding mobile solutions allows team members to directly engage customers while providing quick payment transactions. ID TECH provides the point-of-sale hardware that's equipped with NFC technology to accept all popular payments and mobile wallet apps. Please see our entire line of secure and powerful mobile card readers by visiting our website.
About ID TECH
ID TECH has established a solid reputation in the industry as a leading payment peripheral provider with magnetic stripe, EMV contact, and EMV contactless expertise. We are also an OEM payment solution provider with the capability and willingness to customize solutions to fit our customers' needs. With a strong foundation and continued success rooted in card readers, ID TECH is currently expanding its reach in the ever-evolving payments industry.
To learn more about ID TECH, please visit our about page.