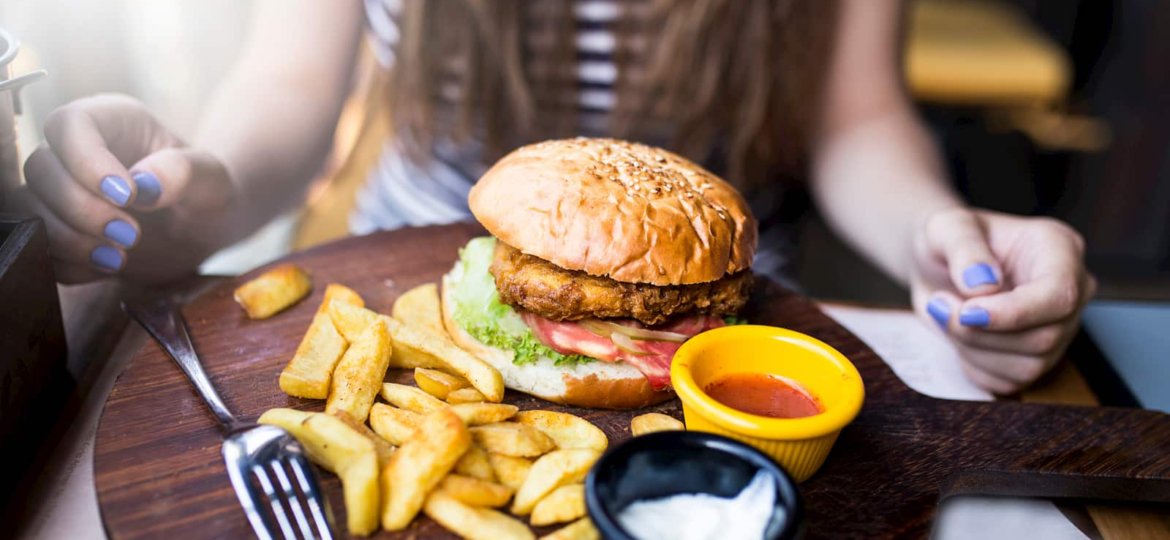 Fast Food Kiosks: Their Impact in 2019
Think about the last time you walked into a McDonald's or Panera Bread. Did you order through a cashier, or did you opt to skip the line and order through the digital payment kiosk? Chances are if you did the latter, you had a smooth encounter and didn't have to worry about being sold on the latest espresso drink or newest soup and sandwich combo.
Although fast food kiosks haven't yet shown up in many fast food chains throughout the country, you may begin to see them popping up in the next couple of years.
So what exactly is an unattended payment kiosk? Pretty much as the name says, the technology doesn't need a human cashier to take your card, swipe, ask you to insert a PIN or give you a receipt. Just like you'd do at a pay-at-the-pump gas station, you can order your food to eat in house or to-go and you can skip the lines. You simply order on the computer screen provided, dip or swipe your card, and then wait for your food.
In today's day and age, fast food is pretty run-of-the-mill. You know it's going to be fast, and you know the lines might be long at certain times of the day. Have you ever driven past a drive-through line and decided to park and run inside to order your meal instead? Well, imagine being able to skip the line of cars outside and the line of people inside. With fast food kiosks, you're able to do just that.
Speeding up the payment process
If there are anything merchants and business owners want to do, it most likely has something to do with keeping their customers happy and willing to come back. What is the best way to do that? By keeping their customers assured that their time and money is important to the businesses and that their concerns are heard.
People want the ease of use, lack of lines and they certainly don't want the pressure to make a purchase they don't want to make. It's much easier to say no to adding a small fry to the meal or adding a cookie for just a dollar extra when you can say no to a screen with the touch of a button. This makes things a bit tricky for businesses because they want to upsell products and make more money. But in the long run, if the customer is comfortable and satisfied, they are more likely to talk positively about your company, bringing in more foot traffic, and more revenue.
If you've worked in the restaurant business, you know it can be tedious taking down orders. Some people want lettuce, some people don't. Some people want diet Coke, some people want regular. Orders add up and so do lines. If you give your customers the freedom to transact a purchase on their own, you'll decrease line length and increase sales because people won't avoid your restaurant now that the line isn't too long.
What's new with fast food kiosks?
Not only are they are a great way to speed up lines, but it's also a way to break up the payment system. If you know your restaurant still attracts customers who prefer a range of payments, you can use fast-food kiosks for chip card readers or contactless payment options only. This allows you to interact with cash paying customers, or with those who haven't yet been issued an EMV chip-enabled card.
Unattended payment stations have all the updated hardware and software necessary to authenticate payments made with Near Field Communication (NFC) or EMV chip technology. It ensures the customer that his or her payment is secure, and it's a great way to attract a younger generation of purchasers — otherwise known as your next big spenders.
Fast food kiosks generally can accept things such as Apple Pay and Google Pay. This means you don't have to turn down customers on a quick lunch break who have left their wallets on their desks.
In a competitive sense, you can get the edge over your competition simply by implementing a fast food kiosk because you'll be able to retain customers who find this to be a great additional amenity. Newcomers who have found that they prefer this method of food ordering may also start coming back because they know you have what they're looking for.
Aren't fast food kiosks going to affect labor?
Not necessarily. Think about the methodical workings of a restaurant. The kitchen is calm, the chefs are relaxed, orders all come out right. Wrong. Not often is a kitchen fully prepared for anything. Taking one, even two people off the cash registers and adding them in the kitchen is going to mean less stress behind the line and more accurate orders coming out because the customer put it in him or herself and they are more people to check for accuracy.
It's not so much about saving labor costs as much as it is ensuring that the customer is happy and their order is correct. A cashier can easily be reallocated and work just as many hours in the back of the house than he or she can in front of the house.
You understand your customers
The best part about EMV chip reading fast food kiosks is that it tells your customers that you are listening to their concerns. You want to be a business that makes your customers' lives easier. You want to be the business that saves your customer that much more time and stress. They can count on you.
Customer satisfaction is the ultimate sign of whether or not your restaurant is where it needs to be. You have a lot of other things to worry about. Is the food good? Is the menu diverse enough? Are the prices right? Do we have enough employees today? Is the restaurant clean? Take away the worry over whether or not the cashier is giving it his or her best; invest in fast food kiosks. The receipt will have all the right items on it. It'll have all the right instructions on whether or not condiments need to be on the side. Your customer will walk out with exactly what he or she ordered.
It's all in the design
Do you remember having to order food for yourself the first time? You might not even have to go back that early. What about a recent time at a restaurant when you thought you knew what you wanted but the menu looked different and you needed a minute to decide?
Fast food kiosks take the stress out of being in the middle of a bored-looking cashier who just wants to give you an order number and the line of people behind you who already know what they want. Customers can design their order and add on as much as they'd like, kind of like ordering something online from home.
Promote customer loyalty
There are fewer things customers like more than free food or free drinks. You can keep your customers coming back when you integrate your fast food kiosk with loyalty rewards programs that offer them deals such as "buy three fountain drinks get the fourth one free" or send them emails on their birthdays to let them know they have a free pastry waiting for them.
Did you know that ID TECH is the leader in digital loyalty programs? We made one of the first payment devices that accepted Apple VAS and Google Pay Smart Tap, the technologies that make it possible for brands to make loyalty cards in your digital wallet. To learn more about our NFC products for loyalty programs, please read our latest blog article here.
Interested in learning more? Contact Us
At ID TECH, we want to bring ease to your business and keep your customers coming back for more. We offer a few different forms of unattended kiosks and you can customize them to your restaurant. Check out the Zeus, our popular fast food digital display for outdoor unattended purchases.
If you still have questions or want to learn more about what we have to offer, reach out. We'd love to help!