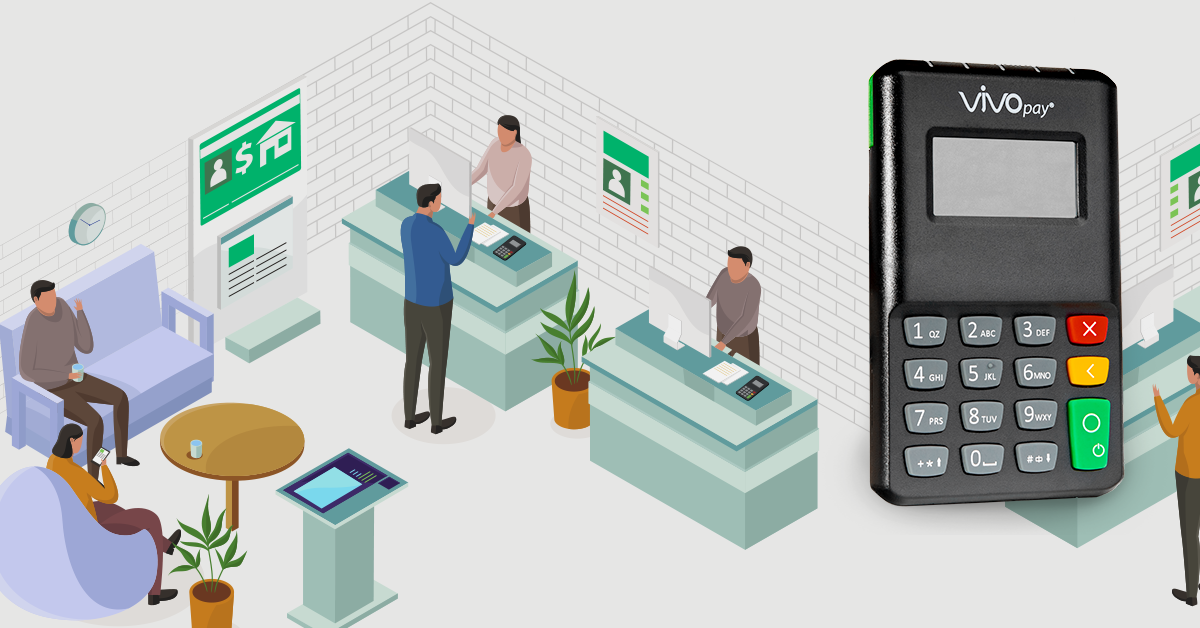 VP3600: For All Your Banking Needs
The banking industry and technology have always been closely linked, each facilitating and encouraging advances in the other. However, in recent years, the banking and technology worlds have become inseparable. Banks are embracing technology to improve their functions, and customers are becoming more tech-savvy, causing them to be more accepting of technological advancements from banks.
In order to meet the expectations of their customers and remain relevant, banks must be willing to incorporate new technologies. These technologies will help to increase profitability, engagement, efficiency, and data security. On the flip side, banks who choose not to upgrade their technology as it progresses will not be able to provide a smooth, convenient, or accessible experience for their customers.
At ID TECH, we believe the beauty of payments is that they're dynamic and ever-changing. Payment security requirements are getting tougher, new payment technologies are emerging, and EMV payments are the worldwide standard. With the complications of payment growing, merchants are looking for simpler and easier solutions. ID TECH is solving these payment complications by delivering complete payment solutions for banks. Below is our VP3600 solution, designed specifically with the banking industry in mind.
ID TECH's VP3600
The VP3600 is a compact mobile PIN Pad and card reader designed to allow magnetic stripe (MSR), EMV (ICC chip card), and EMV contactless transactions (via NFC technology). The device's small form factor and Bluetooth interface make it ideal for mobile applications where magnetic stripe and/or smart card reading are required. As a mobile reader, VP3600 has the ability to work with Android, iOS, and Windows phones and tablets.
Specs
Interfaces
Bluetooth 4.0 BLE, USB – HID
Operating Temperature
0°C to 55°C (32°F to 131°F)
Storage Temperatures
-20°C to 70°C (-4°F to 158°F)
Dimensions
4.58 inches (116.3 mm) x 2.76 inches (70 mm) x 0.75 inches (19 mm)
Key Features
PCI 5.0 SRED
EMV L1/L2
ID TECH Common L2 Kernel
TDES/AES/RSA/MK&SK Encryption
Bluetooth 4.2 Low Energy
iOS, Android and Windows
For more information on the VP3600, please click here.
About ID TECH
ID TECH has established a solid reputation in the industry as a leading payment peripheral provider with magnetic stripe, EMV contact, and EMV contactless expertise. We are also an OEM payment solution provider with the capability and willingness to customize solutions to fit our customers' needs. With a strong foundation and continued success rooted in card readers, ID TECH is currently expanding its reach in the ever-evolving payments industry.
To learn more about ID TECH, please visit our about page.