Loyalty Trends in the Transit Industry
In our latest blog series, we explored payment trends within the mobile and vending industries, and learned what companies are doing to keep up with the latest technology and stay ahead of their competition. Now, join us as we examine popular loyalty solutions currently on the market, as we focus this week on the transit industry!
Ridership on public transit is on the decline throughout the country. According to the American Public Transportation Association (APTA), this is because many customers feel it is no longer as cost-effective as it once was and is less efficient than driving their personal vehicle. However, transit companies are now utilizing loyalty solutions to increase ridership and keep customers coming back. Here are the top loyalty solutions in the transit industry right now:
Loyalty Points and Rewards
In a recent study from KPMG, they found that 74 percent of customers will go out of their way to shop where they can earn loyalty points. As such, transit authorities and integrators are implementing loyalty programs that awards points to customers for number of trips taken, travelling during off-peak times, and for referrals to the program. As customers start to rack up their loyalty points, they can cash them in for rewards such as free drinks, gift certificates and even free rides. This incentivizes customers to keep riding with the same company, so they can earn points faster and use them to their benefit.
Geo-specific Discounts
According to an article by Forbes, the most successful loyalty programs share a number of things in common. First, the program must be easy to understand, and the steps for enrolling, earning, and redeeming awards must be simple to follow. Next, the program should offer discounts that are both personalized to the customer and geo-specific, which means customers are able to receive offers based on where they are and the time of day. Geolocation also allows companies to inform participants when there might be delays in traveling or cancelations.
Gamification to Increase Interaction
Gamification is a great way to increase customer interaction. It allows transit companies to connect with customers and encourage engagement. In the transit industry, the most important goals are to increase ridership, keep costs low, and retain customers. All of this can be done through the implementation of a gamification app aimed to introduce an element of fun where it didn't previously exist.
A great example of this is when Amsterdam Public Transport installed monster stickers on the windows of every tram in the city. Riders were encouraged to record their journey and get the stickers to look as if they were eating pedestrians outside of the window. If a rider 'ate' 10 people during their trip, they received a prize from the transit operator.
The ID TECH Solution
ID TECH is committed to bringing innovative technology to your digital loyalty program. With the latest tap-and-go technology, it is easier than ever for your customers to redeem rewards and stay connected to your brand. In this age of ecommerce, businesses are competing to gain market share with new customers. Boost your brand awareness, customer loyalty, and market share with ID TECH's digital loyalty solutions.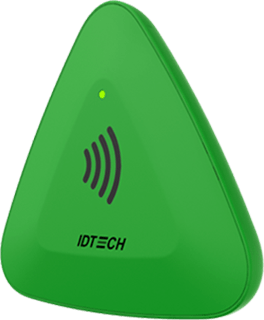 Our latest loyalty solution, the PiP, allows you to redeem rewards, centralize your loyalty program, access sporting events and concerts, and much more. PiP provides convenience across all industries by supporting Apple Pay VAS & Google Pay Smart Tap, as well as MIFARE. Please visit our website for more information on the PiP, and the datasheet can be downloaded here.
About ID TECH
ID TECH is a leading payment peripheral provider with expertise in magnetic stripe, EMV contact, EMV contactless, and OEM customization solutions. We have a strong foundation and continued success rooted in card readers and are always expanding our product offering to provide innovative solutions for the ever-evolving payments industry. Payment security is an integral part of our product offering, and ID TECH as a company prides itself at being at the forefront of payment security in our design, development, manufacturing, and sales processes.